This article will show you where to find your Addressable API Token in order to be able to connect your Addressable account to Parsey.
Step 1: Log into Addressable
Log in to your Addressable account.
Step 2: Find your API Token in Settings
Click your account name in the top right, and select My Settings.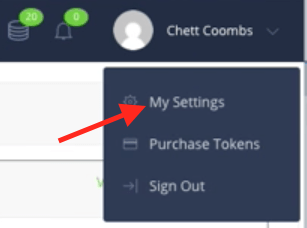 Scroll down to the bottom to find your API Token in the API Token section.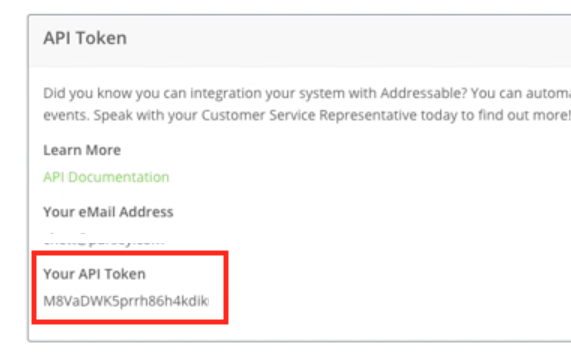 Step 3: Enter your API Token into Parsey
Navigate to this article to find out where to put your API Token within Parsey to connect to Addressable.
Relevant Articles