To upgrade your account start by selecting the your name in the top right hand corner. This is an account we labeled Test but on your browser you should see your name or the account holders name.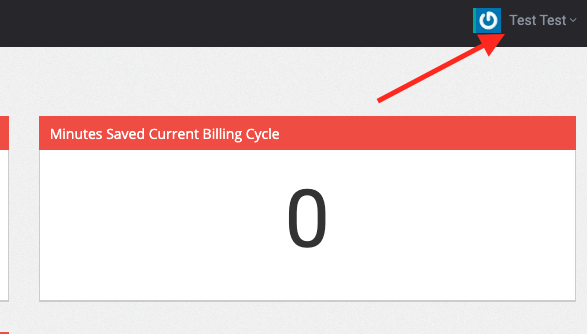 Select "My Plan" in the drop down menu.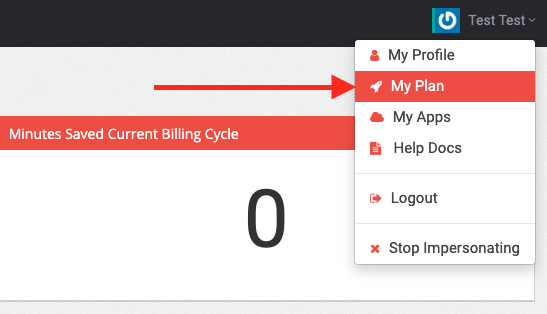 Before you can upgrade your plan you card information must be entered.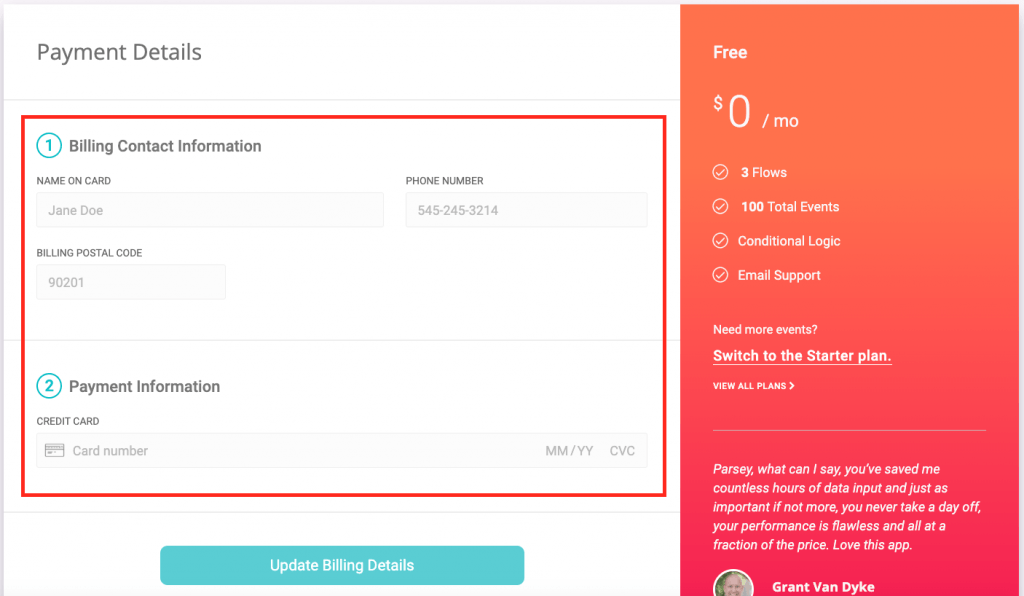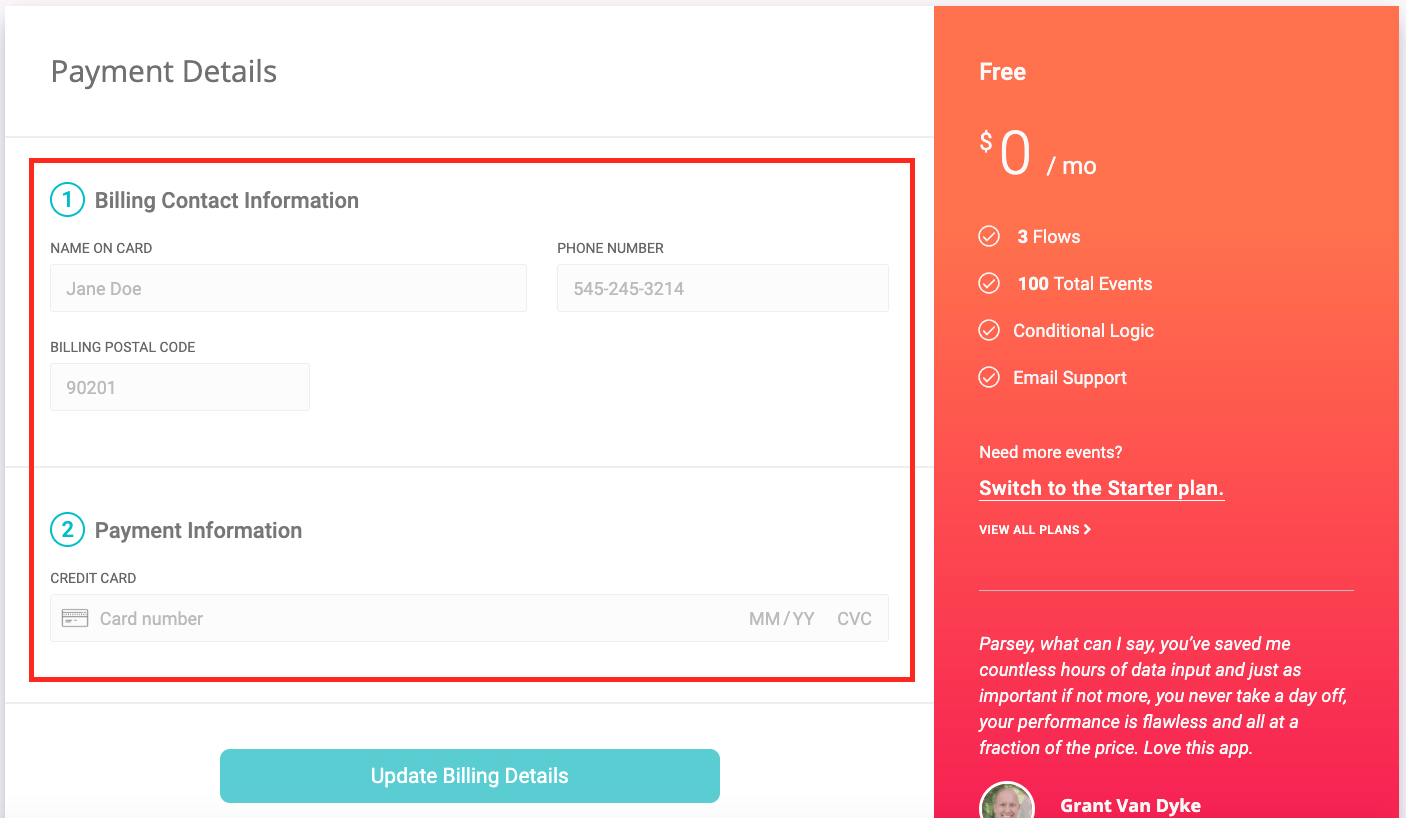 Once the information is entered you must select "Update Billing Details" or your card information will not be saved.

To select the plan that is appropriate for you, click the "VIEW ALL PLANS" link.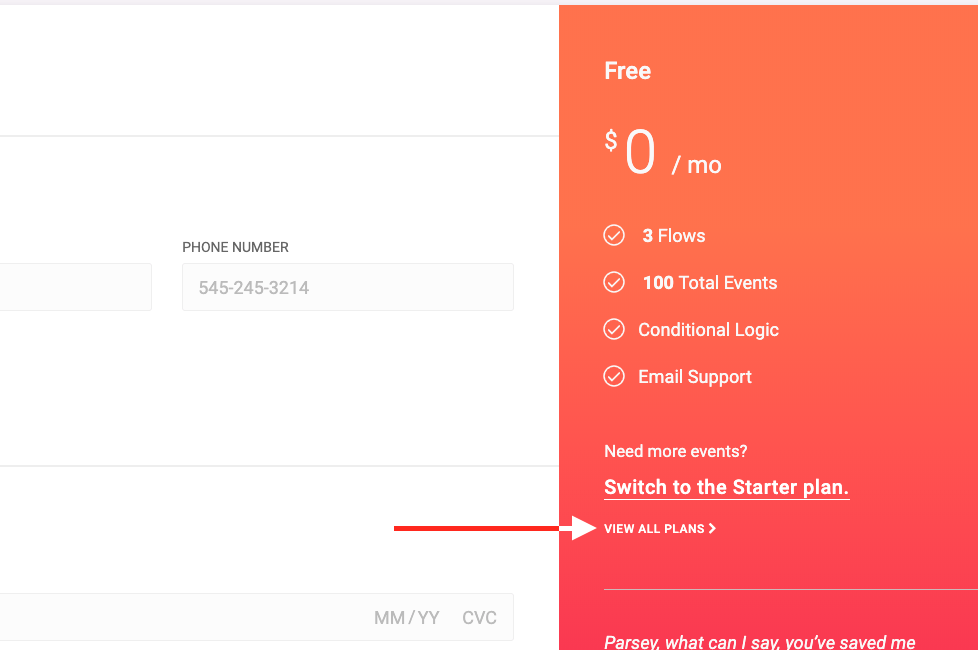 Choose the plan that fits your needs by selecting "Upgrade Now!"underneath the desire plan. If you are not sure what plan you will need call our team at 480-788-1755 or email us at support@parsey.com and we will help you decide which plan will be the best for your needs and click "Upgrade Plan".