A Mailbox is where incoming mail from your lead source will be stored. To create your first Mailbox, go to the Email Parsers Page.
Create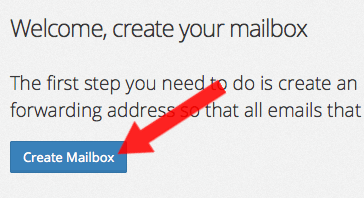 Click the "Create Mailbox" button to get started.
Configure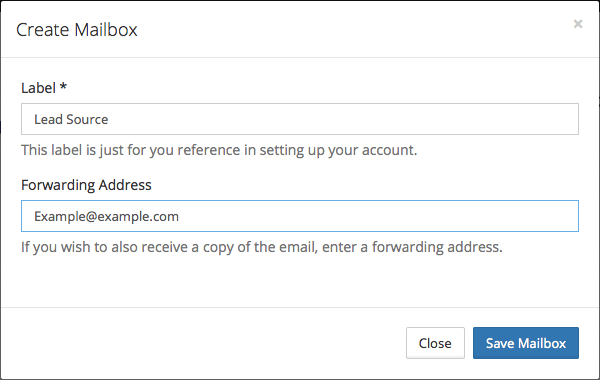 Give your Mailbox a Label. The label is for your reference only, it can be anything that you want. You may also want to receive the emails that Parsey receives as well. To do this, type the desired email address in the Forwarding Address field. Then click "Save Mailbox".
Finish

Continue on to the next part by clicking on the service you are wanting to integrate with.