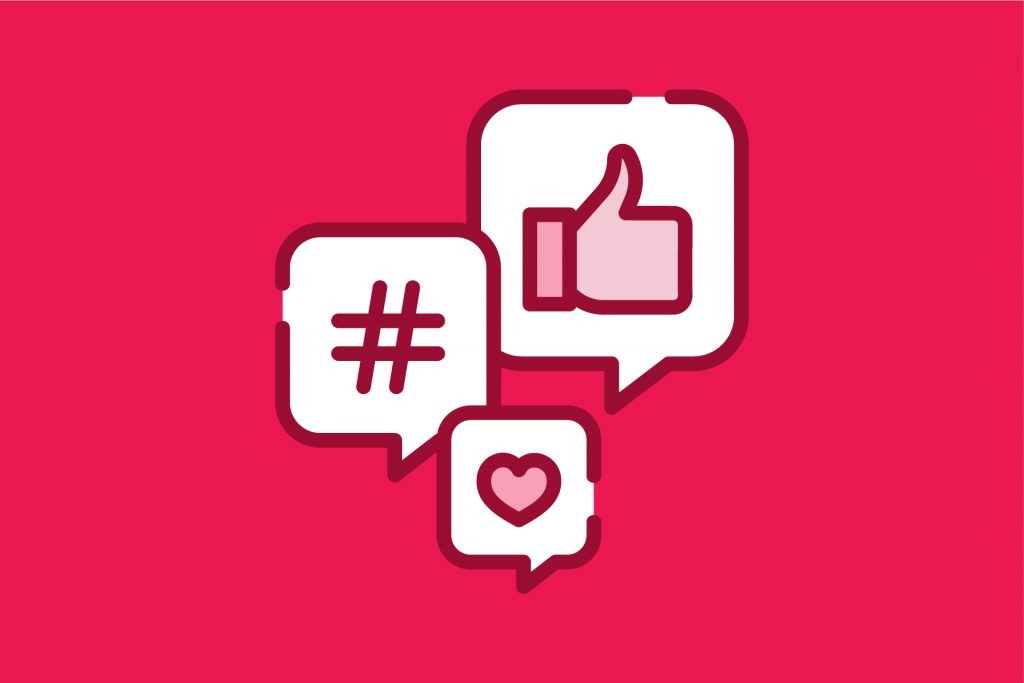 Nearly three-fourths of marketers believe social media marketing benefits a business. If you're not already marketing on social media, it's time to get onboard. If you already advertise on social, you know how time-consuming it is.
Automating this process can save you valuable time and other resources. Discover how to implement this kind of automation into your marketing strategy. And learn about the top tools available to boost your campaigns for the coming year.
Read this guide to learn how to successfully implement social media marketing for your business with the best tools on the market.
How to Implement an Automated Social Media Marketing Strategy
To experience social media marketing automation benefits, you need to know the industry's best practices. These do and do not can protect you from making any major automation mistakes. Automation means prescheduled content and avoiding a loss in credibility or authority.
Don't cross-post identical captions across platforms
Don't schedule posts at the same time forever
Don't use bots to follow, unfollow, or "represent" your brand
Don't fixate on ad KPIs
Conversely, these best practices offer many benefits if followed. Your business benefits with boosted engagement, retargeting, and higher conversions, too. Here's a thorough breakdown of what you should be doing to automate your social media marketing.
1. Schedule Posts
One of the easiest steps for social media automation is scheduling. With the right content management system, you can automate just about any form of content. There are special schedulers exclusive to certain social media platforms, such as Loomly's focus on Instagram.
Scheduling posts is a bit of an art form, but not an impossible one to learn. Using a preferred scheduler, you can identify the best times and days for your scheduling. When you schedule content, it's vital to base it on user behavior.
Following consumer patterns ensures the most engagement and interaction with your brand. The more engaging your content, the more social platforms favor your brand. This puts you at the top of many users' feeds, including those who may not regularly see your content.
Scheduling posts help generate engagement and leads. Whether you deliver ads or other content, lead generation is easier when you can test more variables. Even knowing the best times to post does not guarantee optimal engagement.
Instead, testing your social media marketing with variance in scheduling may yield ideal results for your target audience. Optimal marketing uses a data-backed strategy. Make sure you use the data specific to your niche(s) and ideal client types.
2. Use Chatbots
Although the best practice is to prioritize authentic interaction, chatbots serve a vital role in automation. Chatbots save tons of time and effort. With around the clock response times, they can meet customer needs 24/7.
Automated replies hold the place of live response from hired staff members. If you use Facebook Messenger for your business account, you can customize responses. For social media marketing, this is vital.
Any strong marketing plan utilizes a platform's resources. When selecting marketing automation tools, make sure the CMS you use offers integrations with whatever platform(s) you're on.
Built-in chatbots can save you time by speeding up service and answering frequently asked questions. If users receive consistent answers, it simplifies meeting their needs.
Use chatbots preprogrammed responses as a funnel to direct customers to the best solutions possible. For atypical responses, you can direct users to followup with a live agent. This keeps bots from actually representing your brand in any meaningful way.
It's important to leave actual brand representation and detailed, important interaction up to real people. Inserting the human element through social media managers and service agents ensures customers receive quality service. Chatbots automate basic workflows for optimal communication.
You save time and money in not hiring excessive service agents. You also increase the quality of service offered through consistent resolution. Automated pipelines such as this prevent miscommunication and protect your user experience.
3. Automate Reporting
Another vital step to consider for your social media marketing strategy is automated reporting. Consider how much time it takes to generate reports from customer data. The data generated from ad impressions, clicks, and so on generate a lot of reports.
Instead of pulling together data for determining ROI and ROAS, use an automation tool. Various platforms offer specialized report formats (see below for more detail). Aside from automatic reports, regular reports are helpful, too.
Your marketing strategy benefits from monthly or weekly reporting. You can detect new trends over time, instead of finding out at the end of the quarter. This elevates your ability to pivot any marketing or sales campaign as needed.
With regular, automatic reports, you save time, which subsequently saves money. Saved time also results in higher efficiency. Project milestones will be more accessible and give you the upper hand on the competition.
Automatic reports also offer consistent information, decreasing the risk of project stalls. When various teams are clear on data results, miscommunication is less common. Automation prevents human error with seamless machine learning.
4. Content Curation
Did you know you can automate your content curation? Curating content means selecting the best content possible for sharing. The best content gets the most engagement, but picking this isn't easy.
You have to select the content type, page placement (if it's an ad), and format. Then, you have to consider content copy and design. These details work with the best scheduling times for your brand.
Different social media tools include content suggestions based on your current audience behavior. If you are still building up your following, these suggestions may be hit or miss. It would be best if you did not rely on these suggestions alone, but select the posts you know will engage viewers.
With these major tips to boost your social media marketing, you're ready to explore the top tools available. Make sure to look for the above features to help you make the right decision for your business.
Top Tools for Any Social Media Marketing Plan
Picking a social marketing platform is easy if you know what to look for. You need a list of the top resources available to make the most informed selection. Read about these top tools and determine for yourself what's ideal.
Hootsuite
Designed for small businesses and enterprises, Hootsuite is the most popular social media management tool online. Used by millions, this platform boasts several features that make it popular. These may benefit your business in several ways:
Data analytics
Automated publishing
Contact and content management
Conversion tracking
Customer targeting
Multi-account management
Post scheduling
Hootsuite also offers the best, most accessible customer service. With in-person and online support around the clock, you won't be left hanging. They also offer webinars and documentation to guide you through the most common issues.
You can also get a certification working with Hootsuite, available on their site. With its popularity, this ensures complete expertise with an in-demand tool. Hootsuite does come at a competitive price, but the more users you need, the more you pay.
Sprout Social
Sprout Social offers a 30-day free trial, which is longer than other social media marketing platforms. It is designed to simplify managing social media, which is ideal for any business. Whether large or small in size, businesses will profit most with a tool like this.
Conversion and engagement tracking
Automated publishing
Content management
Multi-account management
Customer targeting
Contact management
Post scheduling
Keyword filtering
Custom reporting
Campaign analytics
Multichannel data collection
These features (and more, if you can believe it) put Sprout Social ahead of the rest. If you want clear, custom reporting, this may be the tool for you. Pricing varies by company size, but the free trial can help you decide.
With a month-long trial, you can get a feel for every feature. This ensures you get the best bang for your buck. It also works across any social media platform too.
Buffer
Buffer's made for a variety of markets, from nonprofits to startups and solopreneurs to higher education. Its standard pricing offers a variety of valuable assets before you have to pay to upgrade. These features include:
Reporting and analytics
Post scheduling
Content management
Automated publishing
Multi-account management
Collaboration
These base features may be all you need. If you require publishing tools or advanced reporting on targeting or engagement, you will have to pay for it. There are plenty of affordable alternatives without an upcharge.
If you're just starting, this may be the tool for you, especially if you prefer working on mobile. It offers transparent pricing and supports online. With access to webinars and documentation, you're better served with a basic understanding of social media marketing beforehand.
Loomly
Loomly prioritizes collaborative publishing tools for any social media marketing strategy. It offers a wide variety of tools for most social media platforms. If your primary social marketing channel is Instagram, you'll benefit most from its features.
Digital asset management
Visual storytelling tools
Messaging and comment approval
Audience targeting
Performance analytics and reporting
Organic content support
Boosted posting
Objective-driven campaigns
Despite its novelty, the brand has much to offer in its only four years of operation. Loomly is ideal for agencies, freelancers, startups, nonprofits, and influencers. You can start with a free trial to see if it fits your brand.
With its collaborative aspect, your team will stay on track. Using keyword filters, you can factor in SEO templates, too.
monday.com
Like these other top tools, monday.com makes the cut for your consideration. Managing your social media marketing means using the features that best benefit your brand. monday.com offers features like:
Automated reporting
Real-time collaboration
Post scheduling
Social media monitoring and reporting
Reporting and analytics
Brand tracking
Multi-account management
Content management
Customer engagement
The real-time collaboration of this tool means your marketers will always be on the same page. You get the same in-person and online support from monday.com that you'll get from other platforms. And, you can access it via SaaS, the cloud, or a web browser.
This enhanced accessibility works across Mac and Windows, meaning ultimate compatibility. You get a free trial, too. Then, user access is less than eight dollars a person.
SharpSpring
If you want affordable social media marketing automation, think SharpSpring. Designed for small businesses and marketing agencies, it's got all the tools you need. It's perfect for integration with other marketing channels, too.
A/B testing
Custom calls to action
Lead scoring
Search and social marketing
Drip campaigns
Site visitor and ROI tracking
Customer segmentation
Multichannel marketing
Behavior analytics
SharpSpring is the tool for an in-depth understanding of your audience. If you feel disconnected from your contacts, this tool can fix it. You'll learn more than ever for perfectly custom campaigns to your niche.
This platform makes the list for companies who want to automate marketing on social media and other platforms. If you want successful multichannel marketing, this is the tool for you.
Automate More Than Your Social Media Marketing
Now you understand the value of marketing automation for social media; you can explore other ways to save time and money for your business. For so many online businesses, email marketing is a vital tool. It also takes lots of time to test, create, and campaign.
With the right email automation and parsing software, you get all the benefits of saved time and cost. Tracking hundreds or thousands of new email contacts is more than even the most detail-oriented people can handle. But what are you to do with all of those unsorted, unfiltered leads?
Parsey can help you convert those leads and automate contact sorting. Our integrations and product features save you time and fit into various campaign workflows. Sign up and see for yourself to start automating your workflows today.