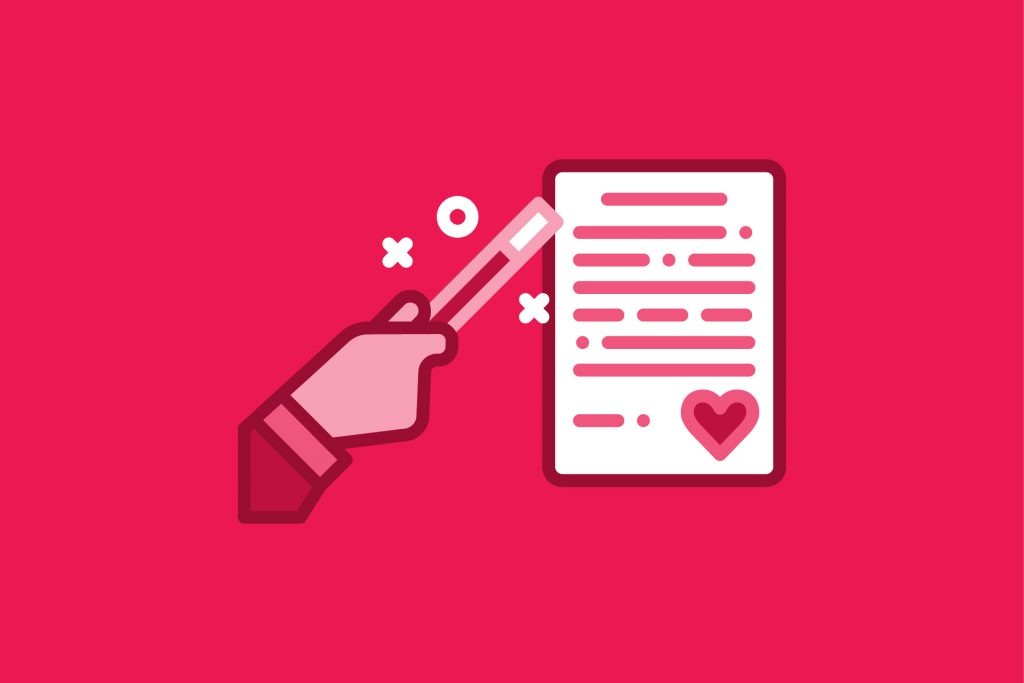 Let's chat about one of the most underrated marketing tools of our day: direct mail.
That's right. It has nothing to do with social media, email, or anything that could be installed on your phone.
Your customer's physical mailbox is one of the most forgotten marketing channels.
In the age of everything digital, marketers have forgotten about the concept of direct mail marketing, which is opening amazing opportunities for this time-tested marketing channel.
Here are some direct mail stats from our friends at smallbizgenius:
The average American gets 16.8 pieces of mail each week, but a whopping 605 emails
42.% of direct mail recipients either read or scan the mail they get.
Only 44% of people can recall a brand immediately after seeing a digital ad compared to 75% of people who receive direct mail.
The average direct mail CPA is nearly half of the average email CPA.
The response rate for direct mail is 9x higher than email.
Pretty impressive, right? Just wait until this next stat:
Handwritten direct mail is opened 98% of the time.
What other type of campaign can run with a 98% open rate? Let's be honest, you probably can't get your mother to answer the phone 98% of the time.
When you read the phrase handwritten, direct mail you probably had a reaction similar to this...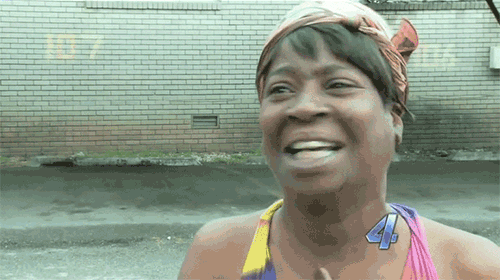 Believe it or not, you can automate the entire process with our newest partner, Addressable.
Addressable isn't a printing shop where they print with a "handwritten font" or hire cheap labor to do it for you.
Instead, Addressable is the creator of head-turning tech that actually produces handwritten letters and envelopes using a robot and a legitimate ballpoint pen.
It gets better.
The robot will even apply the stamp and uses AI to make sure each letter looks different from the others.
Let's sum this up.
"Handwritten" letter using an actual ballpoint pen
Unique "human" font
Physical stamp
Completely automated for scale
Parsey + Addressable = Magical Marketing Baby
If you know anything about marketing you know how important personal touch is. But you also know how important it is to employ scalable marketing campaigns. Now that we've proven the ability to mail out mass campaigns at an economical and scalable level, let's discuss making them dynamic.
Enter Parsey.
Tens of thousands of marketers use Parsey to automatically send data to their CRM and marketing automation platforms for real-time, automated marketing.
With this new partnership with Addressable, Parsey customers can send an automated, personalized letter to their new leads and customers one at a time, as if you were writing the letter yourself (but you won't, because you are a marketing genius).
With Parsey and Addressable, you can automate personalized, handwritten direct-mail campaigns at scale.
We just created a magical marketing baby.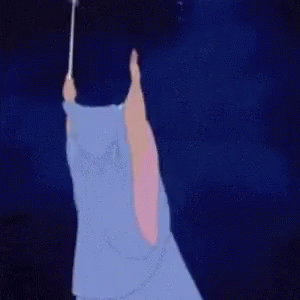 Here are some examples of how you can use this tech:
Converting more real estate, insurance, or financial planning leads. If you are a real estate agent, leads (imagine using this for FSBOs and Expireds!)
Sending a thank you note for a recent demo for your enterprise software
Sending a note to customer that is at risk of churning
Automating birthday and anniversary wishes to your customers.
Thanking a customer for their business just before their services renew
There are so many ways this can help you convert more leads, wow new customers, and save customers that are considering leaving.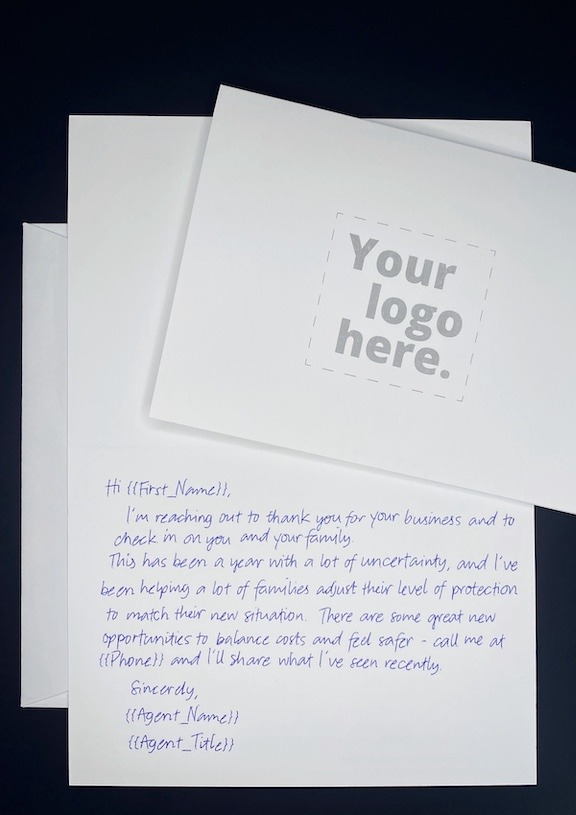 How to Automate Handwritten Direct Mail with Parsey
This may be a bit obvious, but for this marketing magic to work you are gonna need an account to both Parsey and Addressable (yeah, I know, crazy). Parsey has a free plan to get you started. Simply go to Parsey.com and sign up. Addressable is a pay-as-you-go format. There isn't any monthly subscription. Instead, sign up for a free account and load it with as many tokens you want to start with (1 token = 1 piece of marketing magic).
Once you create your Parsey and Addressable accounts, you'll need to create either an email or webhook flow. Parsey will receive the contact/recipient info from an email or webhook (often called an HTTP post). Before you connect Addressable to Parsey, you will need to select the fields for the contact details.
For details on setting up your flow and creating parser fields, check out this help doc for email parsing, and this help doc for webhook parsing.
Once you have your flow created, click the gear icon and select Actions.
Next, select the Addressable integration. You will then need to enter the email address associated with your Addressable account and the API key. For help finding this information, check out this help document. The rest of the setup is pretty straightforward.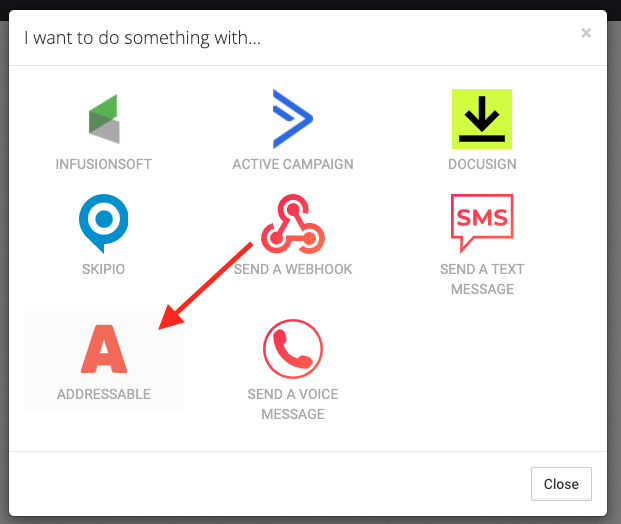 At this point, you should have already parser fields created for your email flow or webhook flow. If not, go back and follow the links above (c'mon, one step at a time). Use these fields from the drop-down menus inside of the Recipient Address section to tell Addressable where to send your letter.
Now it's time to craft your message. If you want to use some cover art, such as your logo or another image, select that from the drop-down menu. Then select which team member this letter is going to be sent from. This not only determines which signature is used, but it also uses the handwriting assigned to that user profile.

Finally, write your letter in the Message Body section.
Remember, the key to properly crafting a handwritten letter is to make it personal to the recipient by using merge fields (again, make sure you have these created already).
Hey 

Tim

,

I saw that the listing for your home at 

123 Maple St.

 recently expired. I know how challenging it can be to sell a home in this market.

I'm sure over the last few days you've received a bunch of automated emails and voice messages from green, opportunistic realtors asking you to list your home with them.

Here's the thing. I've been serving the 

Phoenix

 market for 23 years now. After looking at your 

3-bedroom

, 

2-bathroom

 home, I feel confident I can quickly secure a buyer through our unique marketing.

I'd love to share my thoughts on how to position your home in order to receive maximum value offers over coffee or lunch. Do you have some time this week to connect? If so, please call me at: (555) 555-5555

Best,



John Doe

,
Top 

Phoenix

 Realtor
To add merge fields as you see in the example above, select the Merge Field link and highlight the field you want to use, then copy and paste it into the letter where it belongs.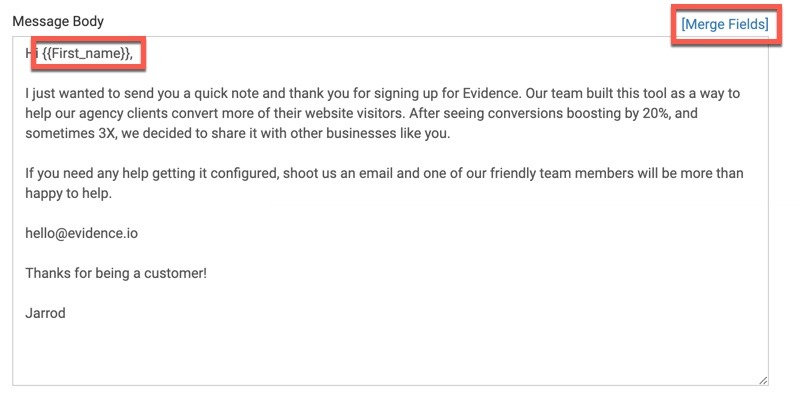 Lastly, enter the Return Address details below the message body. This is what will show up on the envelope.
Make sure to go back to your actions and turn it on. If you don't turn this action on, nothing will fire.

Parsey also includes dynamic filters so you can send specific letters to specific contacts based on the data values sent to Parsey via email or webhook. For more information on creating filters, check out this documentation.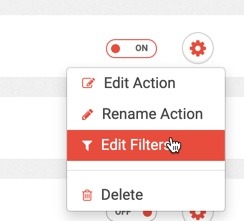 That is it. Pretty simple, right?
Using a combination of Parsey and Addressable will skyrocket your sales and marketing efforts. You can stack this automation on top of actions you take with Infusionsoft, ActiveCampaign, Skipio, and hundreds of other marketing tools.
Create your free account to Parsey and start creating some marketing magic.