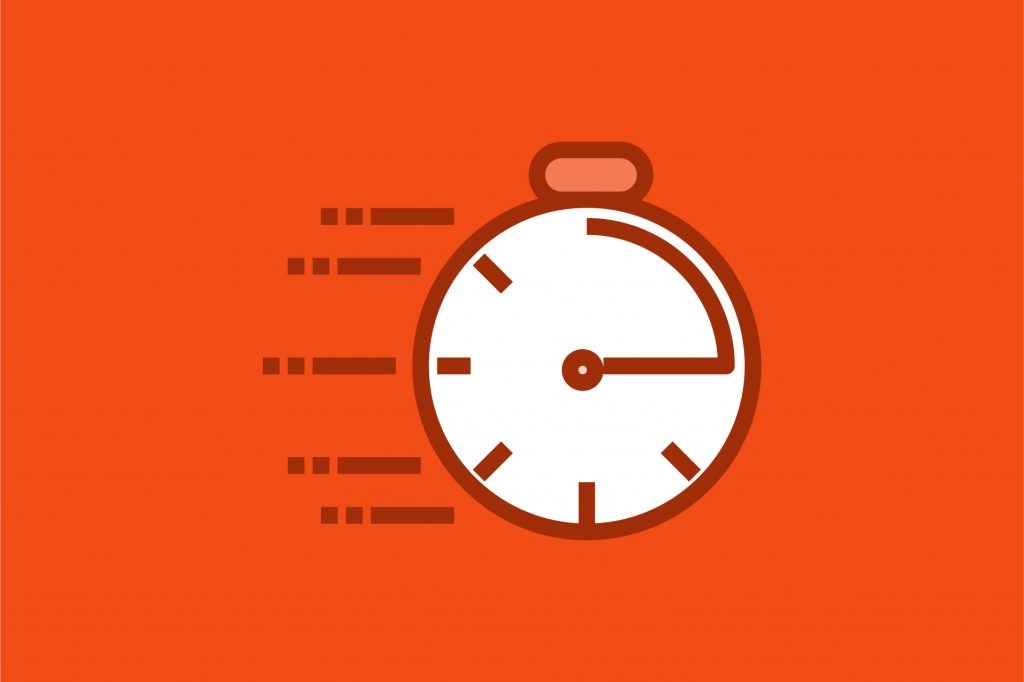 Speed-to-lead is crucial. How crucial? 100x.
Xant (formerly InsideSales.com) found that if a lead was called within the first 5 minutes of submitting a webform, they are 100 times more likely to purchase.
We'll say it again, speed-to-lead is crucial.
This post will cover 5 ways to decrease the amount of time until you start contacting leads.
Eliminate Manual Lead Entry
Are you getting new webform submissions emailed to you? Or perhaps you are a service provider and are emailed leads from places like HomeAdvisor.com. Some real estate agents get lists of new FSBO's (for-sale-by-owner leads) or expired listings emailed each day.
No matter your business model or the type of lead you are working with, receiving leads via email will reduce your conversion rate. It is not possible to manage the contacts and leads in your CRM and watch for new leads to be sent to your email.
Cut The Crap
A large part of reducing the amount of time it takes to contact a quality lead is to reduce the amount of time calling bad leads. Not every lead is a good lead. You want to spend your time calling leads that have a need and a budget, not a spam form submission. Make sure to remove all the bad leads from your CRM so that you are only spending your time on the leads that have the potential to purchase.
One way to reduce the number of bad leads going into your CRM is to stop form spam. Using a tool like Google's reCAPTCHA or a honeypot can help prevent these spam bots from submitting false form submissions and entering bad data in your sales and marketing tool.
Another way to prevent bad leads is by using a filter between your form and CRM. Many users use Parsey to create a filter that prevents unqualified leads from ever entering their sales and marketing tools. For example, if your company sells business insurance, it's likely that you might get form submissions from people interested in buying life insurance. If a lead doesn't meet preset criteria, Parsey could keep them from going into your CRM and instead forward them to a partner insurance agency, earning you sweet referral commissions.
Segment Your List
Few things are worse than being given a list of 1,500 leads. Where do you start? Most people start at the top of the list because nothing else makes sense. However, a smart sales ops person will segment leads into appropriate buckets. These buckets, or calling lists, can be separated by assigned rep, product inquired, date, potential deal size, or any other number of data points. The idea is to find a way to prioritize leads based on demographic information or other data points that help determine the likelihood of a lead becoming a customer.
Segmenting leads into different buckets will help reps be more organized. One of those buckets needs to be new leads. This bucket should have one of the highest priorities in the reps calling queue.
Prepare The Lead
It's getting more and more difficult to get people to answer the phone. This includes the hottest leads. Not only are people getting tired of answering calls, but new technology is also preventing sales calls from coming to their phones. In 2019, Apple released a new feature that allows phone users to prevent calls from unknown callers (looking at you, sales reps) from ringing to their phone. Guess what? If their phone doesn't ring, you don't get the sale. This is a huge obstacle for any organization.
Preparing the lead with a friendly SMS will not only increase the likelihood of the lead answering the call, but it can also help salesmen get past Apple's pesky new feature. Here's the process:
Lead submits the form.
Rep sends personalized SMS message. Here is a sample SMS script: "Hey ____, this is Rob from _____. I saw you just requested more information about _____. I'm going to give you a call in a few min. Talk soon."
Rep calls the lead, which is much more likely to answer the call. 
Following this simple process is going to do a few things that will improve your lead conversion. 
It humanizes the call. You usually only text your mother, spouse, friends, or other people that are close to you. Sending a simple text makes you a bit more personable.
It lets the lead know that the incoming call is coming from someone they know, ie. the company they want to learn more about.
Sending a text to their phone increases the likelihood that their Apple iPhone will see it as a known caller. (We've tested this multiple times with our own SMS/Dialer tools and have had success each time, but that doesn't guarantee success for every platform). A successful outcome results in a call that rings through with the caller ID showing something like, Maybe: Chett.
Unfortunately, not every company can just start sending an SMS prior to their sales call. There are a few problems with using this tactic.
SMS from your personal mobile phone isn't efficient or trackable. Imagine getting 75 new leads each day. Manually typing messages to those leads from your phone can be difficult.
Many companies do not allow reps to use their personal cell phones for sales calls and texting.
If you need a way to send a one-off SMS message, Parsey can do that for you. This option won't help you get past Apple's software, but it can help increase the likelihood of the lead answering the call in the event that their phone rings. Just make sure that form submissions are opting into getting contacted by SMS before you start automating your SMS efforts.
If you need a good SMS tool that allows you to text and call from the same number, Skipio offers an excellent solution. Skipio users are able to create dynamic SMS campaigns to increase the conversion of their sales and marketing pipeline. You can create automated campaigns or respond to each message to add a personal touch to your sales efforts.
Use A Dialer
Once you've eliminated manual data entry, removed the crap, segmented your leads into buckets, and started using SMS to prepare the lead, using a dialer is the next part of increasing your speed-to-lead. Dialers are shown to increase your efficiency by 200-300%.
An effective dialer is going to add people to your calling queue at the right time but remove them once they have been contacted. One mistake many small businesses make is forgetting to create the automated process to put follow up calls into their calling queue. 
Make sure to check with auto-dialing laws in your state and the state of your customers before you start an auto-dialing campaign. Many states have regulations against the use of multi-line dialers. 
Our favorite dialer is Fix Your Funnel, which is built to work with Infusionsoft by Keap. Not only can Fix Your Funnel create automated calling queues, but it can also handle one-to-one and automated SMS marketing as well. 
Start Selling More Today
Selling more of your product or service doesn't have to be rocket science. Sometimes it's as simple as being the first company to contact the lead about their interest. Create a free Parsey account and use the 5 strategies above to help increase your speed-to-lead.