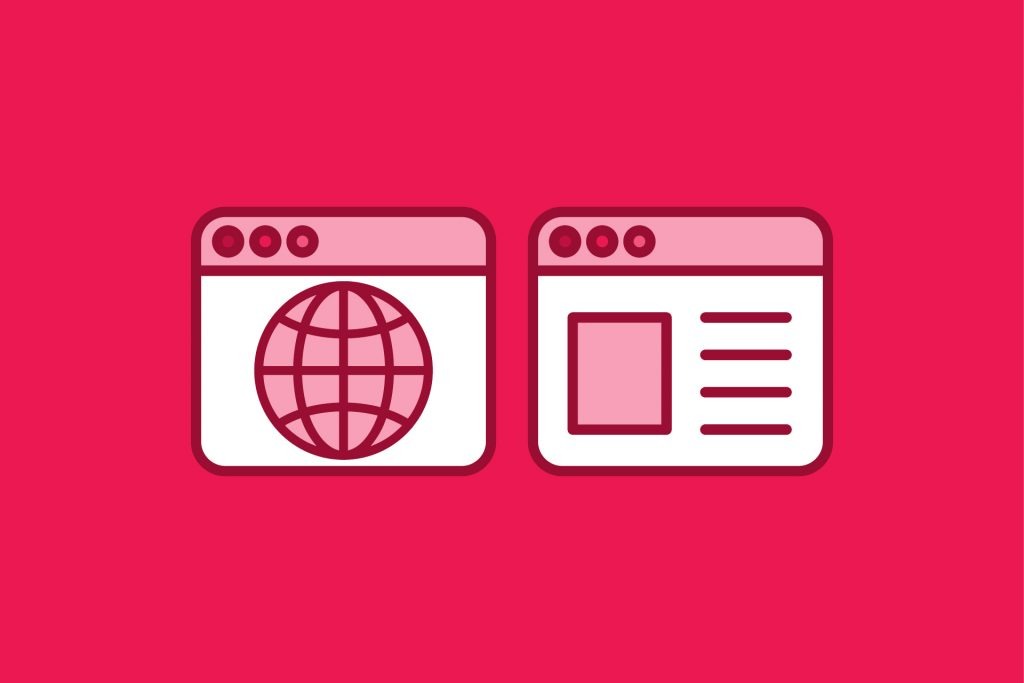 Yes! We blog. And we plan to blog heavy.
Hey there, my name is Jarrod Morris. I'm the CEO and Co-Founder of Parsey. It's nice to "meet" you.
In this first blog post, I'd like to answer a handful of questions you might have for us:
Who are you?
Why are you blogging?
What will you be blogging about?
Who are you writing for?
How can I get involved?
Sound good? Cool, let's dive in.
---

1. Who we are
We started our business (Marketing Mavens) a little over 10 years ago as a digital marketing agency. We specialized in website development and advanced implementations of Infusionsoft. At the time, there weren't many consultants out there that understood the platform well, so our team was deeply sought after.
Website development quickly turned into custom development and one-off API integrations for customers. We kept bumping into situations where customers needed to get information from an email notification into their CRM. So 8 years ago, we created a web-based solution to do just that.
If you're one of our customers from those early beginnings, you know how green were were when it came to naming the small software apps we were building at the time. If not, let me give you a chuckle by sharing the name of the app with you now, "Maven Email to CRM."
Around that same time, webhooks (though they had existed for 4-5 years) really started gaining popularity with SaaS apps who weren't quite prepared to write a full API. So there we were writing one-off scripts to receive a webhook and then do something with the data in another platform.
It didn't long for us to realize that this need was far more widespread than we had originally anticipated. We decided to take everything we had learned and create a new SaaS offering that had the ability to parse data from emails and webhooks, and send it to a core platform, and then trigger automation in that platform.
We aptly named the solution, "Parsey."
As Parsey picked up steam and a growing list of paying subscribers, we stopped taking on new agency clients and slowly stopped renewing contracts with existing ones. It was a difficult decision, but we eventually closed the agency side of our business to focus 100% on making, selling, and supporting software.
---

2. Why we're blogging
At the time of this writing, over 5,700 businesses have created a Parsey account. Many of which, have asked us where our blog lived. When we launched our first site we just threw up static pages we had coded from scratch. We always intended to go back and rebuild it, adding a blog and other functionality.
After all, we had made a living off of building big, beautiful sites for other companies. But like the plumber with leaky pipes, we allowed other objectives to take priority. And because of that, we've had lots of strategies and tips we've wanted to share with our users, but no place to do it.
Our goal with this blog, is to empower small businesses with information, strategies, tips, and techniques that will help them grow quickly and profitably. We've built a sustainable business that's thrived for over a decade, and we feel we have some valuable advice to share with other businesses.
---

3. What we'll be blogging about
Prior to founding our company, Dustin and I started our professional careers in sales and marketing. We both have a background and passion for systems and automation.
We intend to pull back the curtain and share our experiences (both successes and failures) as they relate to tech, automation, systems, sales, marketing, customer service, development, and of course - new features and product updates.
Lest you think this is a 1-man or 2-man rodeo, other members of our team will be contributing here frequently. We'll also be inviting experts in these different fields to provide guest content. If any of this resonates with you, now would be a good time to subscribe to our blog so you don't miss the goods.
---

4. Who we're writing for
When putting together a new piece of content, there are 3 core audiences we have in mind:
1. First and foremost, we're writing for our customers.
2. We're writing for our future customers.
3. We're writing for businesses who will never be our customers, but they're businesses.
And we love helping businesses grow in any way possible.
If you don't fall in one of these categories (Hi Mom!), our feelings won't be hurt. We recognize that our content might not be for you. If however, you feel our content is for you, keep reading.
---

5. How you can get involved
We're not writing for the search engines. We're writing to people. While we'll make every effort to write the content we think our target audience is looking for, a little feedback goes a long way when it comes to giving you what you want.
If you spend 5-6 minutes reading one of our posts, I'd encourage, even challenge you to take another minute to comment on the post. Do you agree? Disagree? Have you had a different experience or different results? Then please share those things with us. Our community will be so much better off if you do.
When a post really speaks to you, consider using the social sharing icons on the left to share our content with your friends and following.
Have a complaint or suggestion you'd rather not air out in public? You can either live chat our team or drop us a line at hello@parsey.com.
Lastly, if you feel like you are an expert in one of the topics we've mentioned, we're looking for guest bloggers to help contribute valuable content. Reach out to us and we'll talk through the details with you.
---

We look forward to having great discussions with you in the future. Now would be a great time to introduce yourself in the comments!