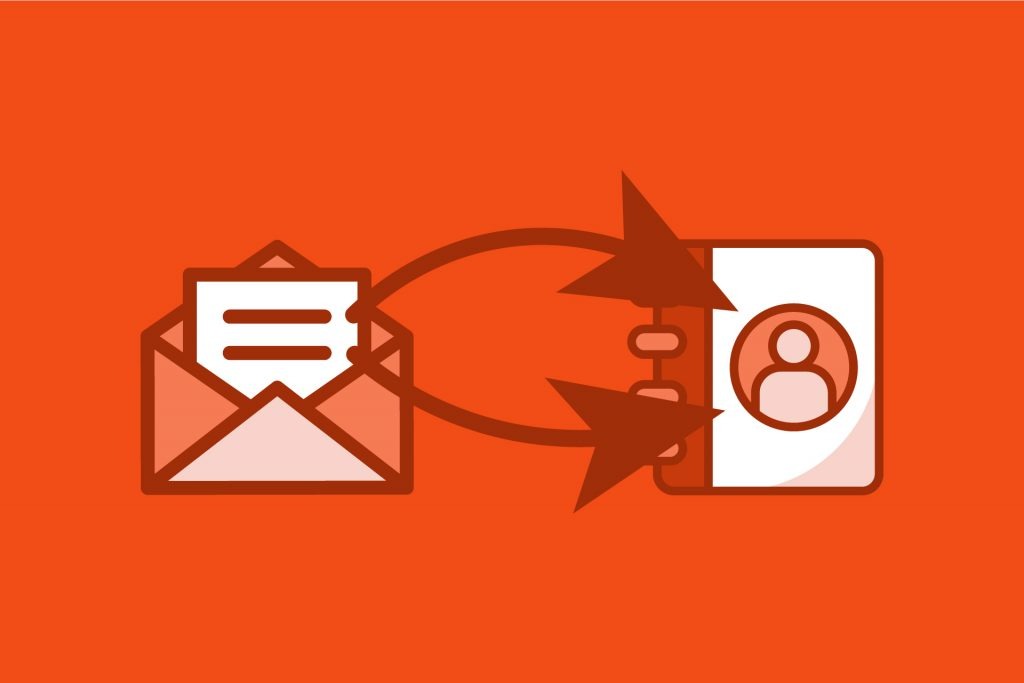 If there are two things every business can continually improve on, it's workplace communication and productivity.
Each one feeds into the other, and results in more streamlined and efficient workflows. But with so many companies turning to partially or fully-remote workplace models, these goals can slip through the cracks. It's important now more than ever to maintain the speed and efficacy of data-driven processes across the board.
Luckily, there are a few easy yet effective ways to improve the flow of information through various vital business processes. With a proper data extraction tool, your company can track and implement pertinent information effortlessly with your existing apps and services.
It's a no-brainer, really—email parsing tools take the mundane tasks of data entry out of the human-error danger zone. In turn, this frees up time and bandwidth to focus on more important projects. Plus, you can avoid losing potential leads in a cluttered inbox that can cause loss of business.
For more information on using parsing tools for data extraction within emails, read on below.
What Is Email Parsing?
Email parsing is a process in which specific data is extracted from inbound emails. This information is not limited to the email body—it can also come from the header or signature. With the right software, you may also be able to extract data from email attachments, too.
Each parsing software will vary in its tools and capabilities. But overall, it serves to convert raw data and information from unstructured emails to fit into your organization's existing schema.
Think about the massive amounts of disorganized data that enters your company's inboxes every day. Nearly 306 billion emails are sent and received every day. Within the corporate sphere, 25 percent of these messages carry some type of file attachment.
From support tickets, to users subscribing and unsubscribing to email lists, and customer order inquiries—the list goes on. There is a seemingly endless flow of information in various categories hitting your inbox 24/7.
Without the use of an email parsing tool, physical manpower would be required to review each message, identify the important data, categorize it properly, and then set other processes and procedures into motion.
This is a time-consuming process that leaves the door open for human error. Instead of this, an email parser performs these critical functions for you. These important yet mundane processes in turn become faster and more reliable.
This process is similar to that of web scraping. But, this differs in that it pulls data from emails rather than HTML websites.
This can be huge for smaller companies, or other organizations that may not employ expert-level coders. With the use of an email parsing tool, there is no need to code. Instead, this tool connects your most-used applications and services directly to your email with no need to write any code yourself.
How Can It Help My Business?
Email has become the most common medium for relaying information in the modern age. While this carries tremendous benefits of its own, it can also lead to clogged inboxes that make it difficult to quickly locate and extract important information.
But as any busy businessman can tell you—this leads to much deeper implications that can benefit almost every area of business.
At the base level, email parsing tools help to declutter your inbox. It cuts down on repetitive cycles of messages, that could be simplified into automated flows.
Primarily, it ensures no valuable leads slip through the cracks, as can happen with too many junk emails and relying on manual data entry. Email parsing takes even the most unstructured emails and converts the relevant data into an easy-to-understand file that fits seamlessly into your company's existing data management system.
Some of the most common uses for email parsing services include data extraction from:
Purchase orders
Contact forms
Product/service quote requests
Appointment requests
Emails from lead providers
With all of this information coming in, it can easily become disorganized and chaotic. This is where the right email parsing tool can make a tangible difference. By automating the data entry and sorting process for you, it creates an easy-to-access means of data extraction—with minimal effort on your part.
Implementing email parsing also helps to automate processes. This inherently improves productivity, as it frees up time for other areas of business. By taking away distractions and time wasted on menial tasks, you can focus on what really matters.
Plus, email data extraction tools pair easily with other business automation tools. This way, your existing workflows can be augmented without interruption.
Using Email Parsing Services for Data Extraction
This technology serves a variety of industries, including:
E-commerce
Information marketing
Real estate
Insurance
Coaches and consultants
Attorneys
SaaS and tech
Financial advising
Email parsing services are easily customized to only parse the information you need. At the onset, you teach the system how to locate and identify this data—either plain text or HTML.
After the parser extracts the appropriate data, it can then be sorted into different categories as you see fit. From there, other actions can be executed based on the data content. You instruct the software on how to respond—combining flexibility with total control of the data at all times.
Once it becomes familiar with your framework, the parser will then extract this data as it enters your inbox. It can also work on specific emails from other inboxes your forward directly to the parser.
From there, the sorted data is disseminated to the destination of your choosing. For sales and marketing professionals, this is typically a Customer Relationship Management (CRM) system. But many other platforms easily assimilate with data extraction tools, as well.
This is especially important as many long-time Hotmail/Outlook users face storage restrictions that force them to delete emails or otherwise upgrade their accounts. By using an email parsing service, the reliance on archiving email data is drastically reduced.
Email to Excel Data Extraction
For specific industries or individual campaigns, sending data to a CRM may not be the best use of email parsing services. Instead, you may be better suited using an email-to-Excel system.
As emails come in, the email parser automatically pulls relevant data. From there, it is sent directly to a specifically-named spreadsheet to be further analyzed. This may involve extraction to Google Sheets or Microsoft Excel, among other apps.
For example—you may be a realtor with a particularly active website. Interested parties are encouraged to fill out a contact form for more information or to express interest. Once prospective clients fill out this form, their information is sent to your email inbox.
From there, the parser immediately pulls the relevant information and incorporates it into your existing spreadsheet for potential leads.
Since you can also connect other automation apps, it's simple to include further instructions once the data has been parsed. In this example, you may set up an auto-reply that sends the client further materials and information after filling out the contact form.
This will improve communication across the board, and ensure leads feel welcomed and appreciated right off the bat.
In addition to streamlining the data entry process, using this function helps to protect your data by creating a backup record. This creates a backup record in the event of data loss.
The Best Email Parsing Tool for Your Busines
Considering the average professional spends 28 percent of the workday reading and replying to emails, there is certainly a need for a tool to help reduce this overload. Unfortunately, there is no umbrella solution for this problem. It involves many moving parts—which may look completely different for companies unmatched in size.
While email parsing tools are extremely beneficial for data extraction, there is no one-size-fits-all tool for all companies. Instead, there are a few important points to keep in mind when searching for the best parsing solution for your organization.
Look for an email parsing tool that will help maximize productivity and lead generation. The service should automate workflows as much as possible, without interrupting existing apps and services already in place.
It should be intuitive, yet easy to train for new features. The service should easily and accurately pull information from headers, bodies, signatures, and attachments of emails.
They should be user-friendly and manageable for all employees to use. But yet, the company's support team should be easy to reach with any questions or concerns.
The company should have a reputable name, with many positive reviews and recommendations from fellow business owners and managers.
If you're looking for the industry leader in data extraction solutions that checks all of the above boxes—consider Parsey for email parsing services.
Consider Parsey for Your Data Extraction Needs
Parsey is your solution for the most comprehensive email parsing tool that will fit seamlessly with your existing business practices and procedures.
Parsey boasts a suite of data extraction and other key tools, including:
Email parser
Webhook parser
Flexible attachment parser
Deep platform integrations
Outbound webhook
Inboxes
Multi-level filters
Autoreply
Voice messaging
Name helpers
Address helpers
Email helpers
There are many other features that make data extraction a breeze. Plus, Parsey continues to roll out new features on a continuous basis.
While the email parsing tool boasts a long list of features, there are varying plans for different-sized businesses. Billing occurs monthly, making it easy to start off with a basic plan and upgrade as your company scales up.
Parsey also offers personalized onboarding sessions to ensure you are fully up-to-speed with the automating power of the data extraction tool. If you find questions arise throughout your experience, Parsey's dedicated agents are one call away.
The Parsey name is trusted by more than 5,000 companies with names you already recognize—including Keller Williams, Keap, and Lendvue. It integrates with over 150 applications you are already familiar with.
When it comes to email data extraction, Parsey is the easy choice.
Parsey in Action
Here's an example of how Parsey works in real-life.
To start, John is shopping around online and submits a request for a quote for your product. As soon as he hits submit, Parsey automatically takes action.
Parsey first creates a new contact record for the interaction, complete with all of John's given information. Simultaneously, it creates a new order record to begin the process of
While still in the same second, Parsey creates a new automation and sends an outbound webhook tailored to your company.
Alternatively, Sarah is a team member at your company. She receives John's request for a quote and moves this opportunity to "quote" within her customer management system.
From there, Parsey responds to this action. It automatically creates and sends a document to Sarah's manager with John's data automatically filled in. The manager signs off on the quote, and Parsey uploads the document.
Within seconds, the customer is notified of the quote and provided further information and materials.
See How Email Data Extraction Can Work for You
With so much disorganization in our new normal, it's important to take steps to keep workflows as productive as possible. One of the easiest yet most effective ways to achieve this goal is with the implementation of an email data extraction tool.
But—not all data extraction tools are equal. It's imperative that you do your due diligence in locating the most effective yet manageable solution for your needs.
Parsey is the simple solution to make a tangible difference in the communication and productivity of your organization.
Try Parsey for yourself! Sign ups are free, and the Parsey team is dedicated to helping your company succeed with the help of data extraction tools.