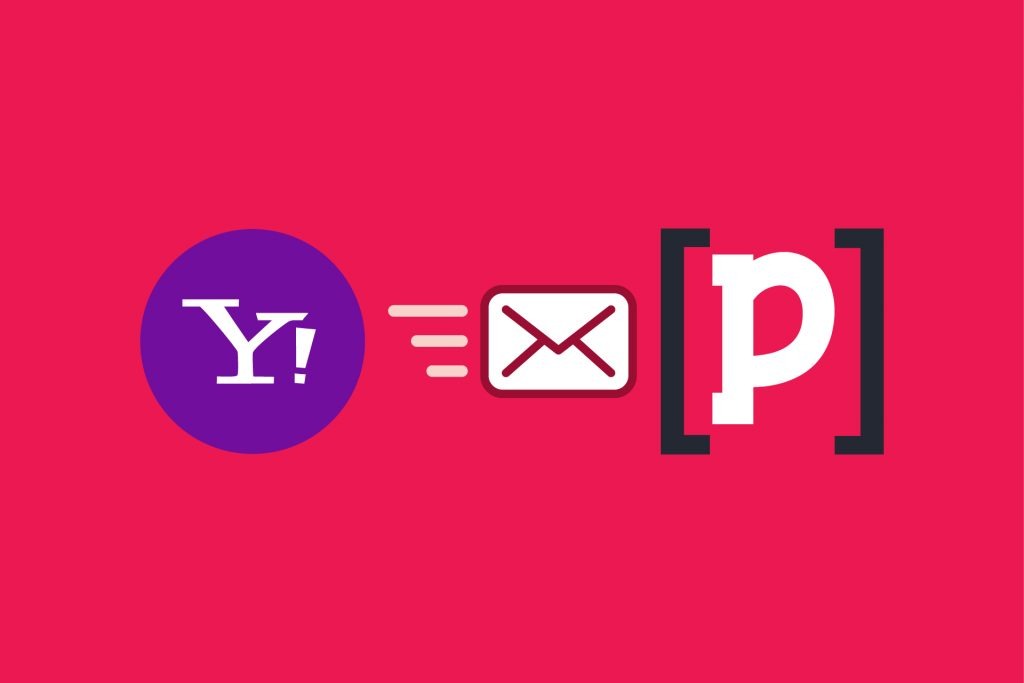 If you receive email in your Yahoo inbox and need them forwarded to a different email, the process is quite simple.
There are many reasons people might automatically forward an email, but usually they are business related or some other sort of transnational email.
For example, you may have new real estate leads sent to your gmail address but need them sent to your CRM instead. Or you might get notifications of new e-commerce orders but you need them added to your fulfillment software. Lastly, you might want to auto-forward monthly credit card statements to your accounts payable department.
Below are the 2 steps to automatically forward emails that come to your Yahoo inbox.
Before you configure your Yahoo mailbox to forward, note that Yahoo doesn't have an option to create a filter. When you forward your emails, you forward all of your emails. If you must use Yahoo to forward these emails, Parsey can filter out all the junk you don't need added to your sales and marketing tool.
2 Easy Steps
Access your Yahoo inbox settings
To access the settings, click on the gear icon in the upper right corner of the inbox, and then select More Settings at bottom of the side menu.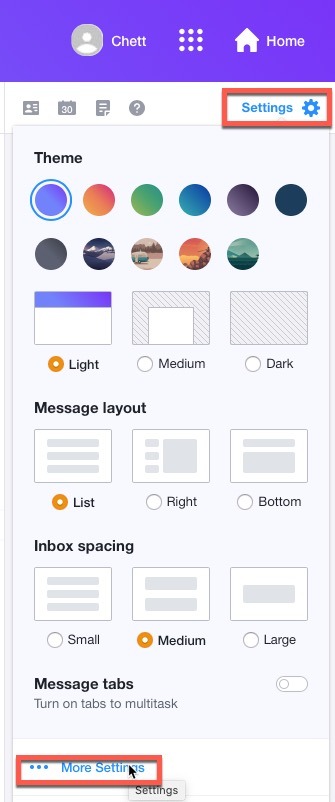 Configure Mail Forwarding.
From the general settings menu, select Mailboxes and select the mailbox you'd like to configure. At the bottom of the mailbox, enter your destination email address under the Forwarding section.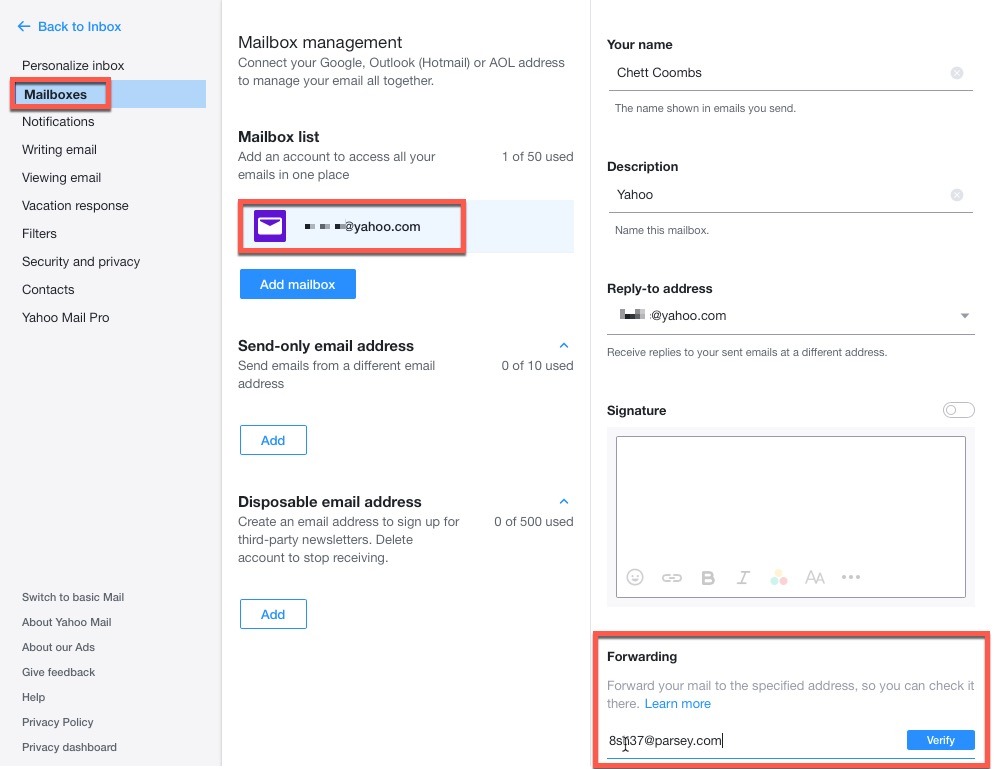 NOTE: You will need to verify you have access to this inbox. Yahoo will send you and email with a verification link.
Sending Your Emails to Parsey
Parsey is the leading email parser used by businesses of all sizes to parse their transactional email. An email parser is a tool that extracts specific data out of an email and puts it into another platform, such as a CRM or marketing automation tool. Here are a few examples of how Parsey is used:
A car dealer receives an email with lead from dealer.com, Parsey takes the data out of that email and put it into their MailChimp account.
A real estate agent receives an email from Zillow.com, Parsey extracts the name, phone number, and email address of that lead and adds it to their CRM.
An e-commerce store gets an email from their custom build shopping cart, Parsey will put the order information (customer name, product info, shipping address) into their fulfillment software.
To forward emails from your Yahoo inbox to Parsey, click Email Flows, and then create an inbox. You will be given a unique email address that you will enter into your Gmail forwarding settings as the destination email address.
Use these tutorials to finish setting up the automation inside of Parsey.
If you don't have a Parsey account, create a free account here. The free plan will allow you to run 100 free actions.