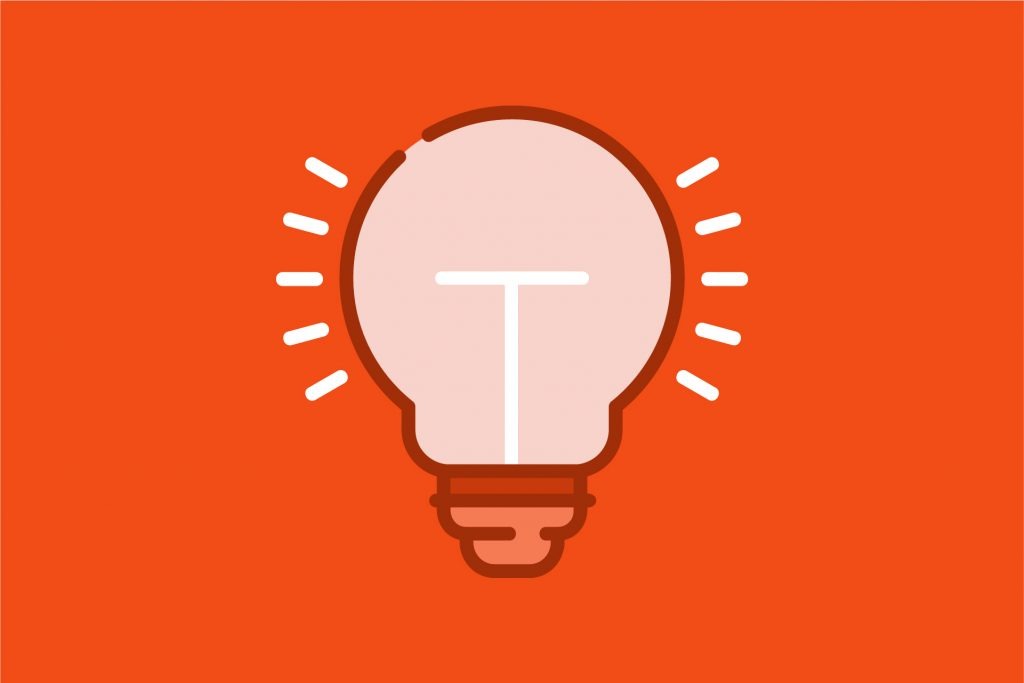 Email marketing is stronger than ever. In fact, 80% of small business owners say email is the most important customer acquisition and retention channel.
Businesses use email marketing for a variety of other reasons. Emails are perfect for delivering news, acquiring leads, and supplying other information that's integral for customers. With modern technology such as email automation, email marketing has never been more effective and efficient.
But as your email lists get bigger, it gets more difficult to organize your contacts — especially if you send a high volume of emails. Here are 12 tips for organizing your email marketing list.
1. Create a Plan for Each Campaign
The first step in organizing your email marketing list is creating a plan for each campaign. All campaigns have a different setup, strategy, and varying execution methods. Therefore, you'll want to organize your contact list to know which prospects will deliver the best click-through rates.
Some common examples of email marketing campaigns include:
Customer satisfaction
Lead generation
Email newsletters
While a campaign such as email newsletters will want to target a large audience, you should fine-tune a customer satisfaction campaign to only focus on retaining customers.
2. Select the Right Technology
Should you organize email contacts manually? There are different technologies available to identify different contacts and segment them based on activity.
Email parsing technology is a perfect example of this. Email parsing is a program that recognizes patterns in your emails and identifies which data is important. These programs will then delete the unimportant data, resulting in a more efficient email marketing list.
How do you find the right email parsing technology? Look for a platform that includes features such as data extracting (either from email body or HTML), auto replay in case an email isn't parsed, integrations, multi-level filters, and ways to extract this data to your preferred channel, such as email to Excel.
3. Segment Your Contacts
Are you focusing on personalizing your email contacts? If so, you'll want to segment your contacts. This is when you separate your contacts into different groups, making personalization and email targeting easier and more effective.
What are some ways you can segment your emails? You'll want to focus on similar traits to fine-tune your marketing efforts. Some traits to focus on include:
Occupation
Geographical location
Order history
And more
You can use this data to better target your emails. For example, if you attract a B2B audience, you can attract subscribers based on occupation. You can also inform those in a certain geographical location of a sale or event happening in their area.
Most marketers use order history to send personalized emails. For example, you can send recommended products based on their past purchases.
After you segment your emails, your job isn't over. You'll want to check these segments to ensure they're accurate or clean. Delete any emails that have little activity or are no longer active.
With that being said…
4. Remove Unresponsive Leads
Not all email contacts will be engaged. But should you continue targeting them? You'll have better audience insight if you delete these leads. While it's tempting to continue warming leads, you likely won't sell them anything.
In addition, emailing unresponsive accounts can result in more bad than good. For example, certain email providers will consider you spam. If you're sending mass emails with no response, your emails may automatically get placed in spam folders — even if the recipient opens your emails.
Once a month, go through your leads. Send a final attempt email, such as "we missed you." If you still receive no response, delete the email.
5. Use Automated Triggers
Another way to organize your email lists is to see who opens and/or responds to your emails immediately. A great example is to use automated triggers when there's an activity from the recipient. You can track this with automated workflows.
For example, you can send a "welcome email" series and customize your workflow to inform you when someone opens your email or even becomes a new customer.
You can set up automated workflows for certain functions such as:
When you gain a new lead
Update data fields (in case a contact gets a new email address, etc.)
Make a new sale from an email campaign
Demographic data
Behavioral actions
And more
You can also automatically send emails when certain actions are met. For example, you can send an email when a customer makes a sale.
6. Include a Text Version
The majority of emails are in HTML format. HTML has more capabilities than text, resulting in beautiful and media-rich emails. But you should include the option to view the emails in text version. There are several benefits, especially when it comes to email parsing.
The best email parsing platform can read data on both text and HTML emails. No matter how complex your emails are, these platforms can pull appropriate data from your emails and how your audience interacts with them.
7. Optimize Your Emails for Mobile
Everything from your website to your business apps is responsive.
But what about your emails? Are you still designing your emails for desktop only? If so, you're losing engagements. The average person looks at their phone over 150 times a day, and they will definitely look at their phone if they receive an email notification.
If you notice your click rates have been down, try optimizing your emails for mobile before deleting your contacts. This way, you'll receive better engagement and will drive leads.
How do you optimize your emails for buttons? Include well-placed call-to-action buttons, create effective pre-header texts, and create content in column-format.
8. Measure and Refine
Another way you can organize your email list is by measuring different metrics and using this data to refine your email marketing lists. Common metrics to track include:
Click-through rates
Email opens
Unsubscribes
Bounces
What if any of these metrics are down? Should you immediately start deleting contacts? Try improving your strategy first. Create two different promotional emails and use A/B testing to find the best results. You should also measure your results regularly to ensure your campaigns are effective.
9. Separate Contacts Based on Preference
The best way to ensure you have a lead is to send emails based on their preference.
You can easily send them a survey about their email preference; for example, ask if they prefer receiving emails once a week or once a month. You can also opt for recipients to unsubscribe during these surveys.
You can also ask which emails they prefer. Common examples include discounts, product updates, company updates, or all (or none)?
This way, you can use this data to segment customers and market to them better.
10. Engage New Subscribers
You'll often find the best leads immediately after they sign up for your email newsletter. Automate your email workflows to send a welcome email to every new subscriber. Inform them of the benefits of being a subscriber, such as how they can be the first to receive new product insights and promotions.
It's also important to move new subscribers through the sales funnel. Link different pages, such as your sales page, product page, and even your blog, in your welcome email. It's also helpful to inform new subscribers of how often they will receive your emails (if you follow a schedule).
This way, your new subscribers will become strong leads and you can market to them easier.
11. Identify Their Interests
We mentioned segmenting emails before. But even if you're not finely segmenting your emails, you should still identify your prospect's interests. This way, you can use these interests to ensure you're creating emails that generate results.
First, use an effective email parsing software that can extract data from your emails so you'll know which emails generate the most engagement. From here, send targeted emails to increase open rates and conversions.
Identifying interests will also better organize your email list.
Your customers are all different; even if they're in a specific niche, all leads are in different areas of life and are drawn to different things. See if you can include a survey when leads sign up for your newsletter, so you can target each individual lead better.
12. Open Rate
Out of all of the metrics, the open rate is the most important. Even if an email doesn't result in a sale, you'll know a lead is at least engaged.
You can also use this metric to separate your contacts.
Separate your contacts into two groups: those who open your emails frequently and those who don't. Send these contacts different emails. For example, those who open your emails will receive special emails such as access to new products and special opportunities.
Improve Your Email Marketing
If you need to improve your email marketing, organizing your contact list is the best first place to start. But after you're done organizing your list, you'll need software that can extract data to improve your future campaigns.
Our software works on the clock to automate email parsing efforts and more. Get started with our software today.